I'm Kerry I provide Paediatric First Aid training for Daisy First Aid in Christchurch, Bournemouth and Poole.
Having served with the Metropolitan Police Service I received wide range of first aid training. As a police officer I trained in Emergency Life Saving, Resuscitation and Automated External Defibrillator (AED) along with a certified First aid at work qualification.
I have worked in a preschool and primary school and have dealt with real medical emergencies and know just how easily these situations can arise and escalate.
I believe that Daisy First Aid training can provide you with the confidence and knowledge to deal with these events. I have recently completed an access to teaching diploma which has provided me with the necessary skills to teach others.
I have a baby boy called Arthur so understand the anxieties parents can have. I can share experiences with you as well as my knowledge.
Classes are also taught by Danielle. Danielle came to one of my classes when her baby was jut 10 days old. Her little boy is now 1 and putting the skills that she learnt on my course to the test! Danielle passionately believes that every parent and carer should learn first aid, without it Danielle wouldn't have been equipped to help her baby when an incident occurred.
Danielle has undertaken Daisy First Aid training, gaining her level 3 peadiatric first aid qualification,  and along with her personal experiences is fully equipped to teach the classes.
Parent and Carer – Host At Home
Host a 2 hour paediatric first aid course for 4 or more people for just £25 per person These classes can be held in your home. For larger classes an appropriate venue can be used.
These fun and friendly first aid classes are ideal for parents to learn together with friends and family
Babies under 12 months are welcome
Venues classes
Daisy First Aid Christchurch holds monthly classes in local venues that have been carefully chosen to suit the needs and ensure the comfort of those attending. These classes follow the same framework as the private classes and also cost £25 per person.
Babies under 12 months are welcome.
Daisy First Aid loves getting to know the local community
Paediatric First aid certification 6 & 12 hr courses.
This paediatric first aid course meets the requirements of the Early Years foundation stage statutory framework. The course focuses on emergency scenarios that are faced by professionals, including teachers, au pairs and playgroup leaders, looking after young children. It meets Ofsted requirements for registered childminders and the requirements for nannies under the Approved Carers Scheme. It can also be used as evidence for employees working towards an NVQ in Childcare and Education.
These classes can be booked for an entire work place or individuals can attend classes held in nearby venues.
The cost of these classes are as follows:
12 hr class
£85 pp (group discount available)
6 hr class
£55 pp (group discount available)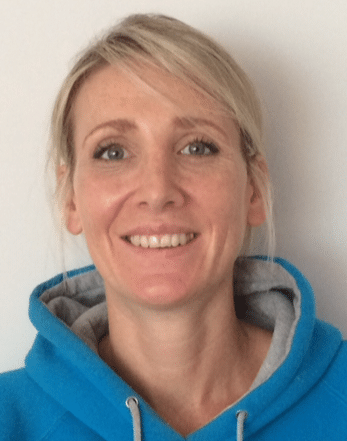 Kerry provides classes in the following areas:
BH1 BH2 BH3 BH4 BH5
BH6 BH7 BH8 BH9 BH10
BH11 BH12 BH13 BH14 BH15
BH16 BH17 BH18 BH22
BH23 BH24
Next Classes
All classes start at 10:30 and run for approximately 2 ½ hrs, ending around 1pm.
Lollipops, Westbourne
Friday 29
th

 September
The Hall on the hill, Christchurch
Saturday 28th October
Tesco Community Room, Fleetsbridge
October date to be confirmed
If you would like us to attend your event or venue please
get in touch
To be kept up to date with new dates and venues, please like our Facebook Page
Contact Kerry to make a booking or for more information:
07967406259 | kerry@daisyfirstaid.com or use the contact form below