About Daisy First Aid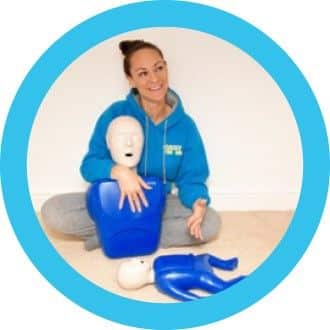 Prior to creating her business Jenni was a police officer in London and experienced a vast number of real first aid emergencies including treating casualties at Edgware Road tube station during its bombing in 2005.
In 2014 Jenni was subject to a terrifying experience when she successfully treated a friend's baby daughter during a choking incident. Jenni realised then that first aid was not something regularly offered to new parents and that so many parents didn't have basic first aid skills that could so easily save a child's life.
When researching suitable first aid training classes she found that parents were restricted to longer certified classes aimed at the corporate market who often showed frightening video's and told distressing stories. Jenni felt she wanted to educate parents in a way that made them feel happy, confident and empowered rather than terrified and intimidated.
Jenni has grown her business from table top to a being multi-award winning company in just 3 years, she is now considered a paediatric first aid expert and has featured in numerous publications and volunteers her time at many national charity events
Daisy First Aid offers fun and fear-free first aid courses designed specifically for parents and child carers. In a two hour class, which takes place in the attendees own home or local venue, the world of emergency first aid unfolds, as parents, grandparents and care givers interact and learn the skills they need to save a life and to treat the most common accidents and emergencies. Babies are very welcome in these classes too.
If you are interested in taking a paediatric first aid course, don't hesitate to contact us. We serve many areas in the United Kingdom, including London
Having dealt with many real emergencies and life threatening incidents in her previous career and also being a mum to 3 gorgeous children, Jenni is on a mission to teach as many parents as possible the importance of family first aid.
Jenni's respected reputation combined with her very friendly and personable nature means she is often called upon to provide her opinions and advice in media publications. Jenni is also passionate about encouraging women into business. Jenni is a member of EWIF (Encouraging Women Into Franchising) as well as providing support and inspiration via her Facebook page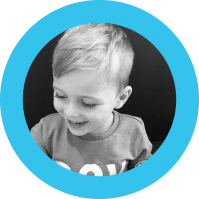 DFA Merchandise Manager - Chris
When Chris isn't busy managing the Daisy First Aid merchandise range, he is either running around the park with his children or in the gym.
DFA PR Manager - Jo
Jo handles all of the PR relating to Daisy First Aid and Jenni, She cleverly combines this with looking after her lively and adorable twin boys.
DFA Office Manager - Jilly
Jilly keeps the office super organised, she is a mother figure to all the franchisee's and a busy nanny to her 5 grandchildren.
Get in touch
To be kept up to date with our news please like our Facebook Page
Our Daisy First Aid franchise training is held at the following venue
The Ebbisham Centre Derby Square Epsom Surrey KT19